Did you know that there are 1,440 minutes in a day, and 168 hours in a week?  So you'd think there would be more than enough time...

Yet many of us struggle to make the most of our schedules, and are left feeling constantly rushed and under pressure from one activity to the next.
We need to set realistic time management goals.

Rushing between activities and being under pressure is especially true for working parents and single mothers who have their time stretched very thinly, but still try to get by with little personal time for themselves.  However we can all benefit from improved time management with plans to make better use of our day, instead of letting time manage us.
Do you feel the need to be more organised and/or more productive?
Do you spend your day in a frenzy of activity and then wonder why you haven't accomplished much?
Time management skills are important for all areas of life, from organising family activities, to meeting deadlines at work, or even running a small business.  You could easily find yourself wearing and juggling many hats of responsibility within any given 24 hours!
When you get into a habit of applying a proper time management system to your day you'll find that you can achieve so much more, but also find more spare time left over for valuable "you-time" as well.
Consider these time management tips that will help you calmly and confidently structure your day, focus on your tasks, and increase your all-round productivity

–
1) Track Your Time Wasters
Knowing what's eating into the minutes and seconds from your day is the first step to managing your time better.  Make a note of all your activities for a week.  Do you spend too much time browsing the internet?  How often do you read emails?  What about personal telephone calls?  You might also have your time wasted by other people who leech away your time unnecessarily, and although you may be happy to help them, it doesn't help you and your own schedule.  Try and pinpoint exactly where your time is going so you can make changes to your routines and in the areas you commit yourself.
2) Set Time Management Goals
Remember, the idea behind time management isn't to change time, it's to change your behaviour to help you make the most of your time.  Look over your list of time-wasters again and set a goal that tackles one of those time-wasters.  This might be something like changing to only check your email first thing in the morning, at lunchtime, and in the late afternoon, for example.  Monitor how you do with your goal over a period of time to see how well you do.
We wake up with high hopes that we'll be able to get the kids off to school, clean the entire house, clear the clutter the junk drawer and sneak in a power nap all before noon.  Don't set yourself up for disappointment by taking on too much at once.   Try and limit yourself to 10 activities per day.  Any more than that and you will start to feel overwhelmed.
3) Use A Time Management Tool
Whether it's a computer program such as MS Outlook, a smart phone app, or even a diary, you will need a way to track where your time is committed now, and plan how you're going to spend your time in the future.   A software program such as Outlook, for instance, lets you schedule events easily and can be set to remind you of events in advance, making your time management easier.
4) Set Your Priorities
Begin each day by setting out your priorities and making yourself familiar with any urgent tasks.  Work out what exactly needs to be done today and what can actually be done tomorrow instead, not to put it off, but to allow you to focus on what really matters first.  Anything else can be fitted in another day.  Of course, tomorrow there will be a new set of priorities and things will start moving up the urgent list.
What must you get done and what would you like to get done?  Once you can cross out the tasks you have to finish for the day, you can work on the less important ones as time allows.
5) Learn To Delegate
If you have a small your business, there's no need for you to be a one-man band.  To be really effective in your business, or even any career team leader role, there is a need to accept when it's right to pass on some of the work to others.  Business owners and managers are especially bad at retaining work unnecessarily when it should be shared or passed to someone more appropriate.  This not only gets it dealt with quicker (as you're not trying to find space to fit it in), but it's probably better passed to someone trained with the skills to do it.
6) Set Time Limits For Tasks
This can be looked at from two sides –
 The first is having a deadline to work to as it presents a sense of urgency in working towards a particular outcome

 The second is the importance of having an 'end point' to your tasks so you know when you've done enough.  This is significant in setting life goals too and for anything that you want to work towards to achieve.
It doesn't matter how organised we are, there are only 24 hours in a day, and that won't change.  We can only manage ourselves and the time that we have available.
7) Good Housekeeping
No, I don't mean cleaning the bathroom and tidying away the ironing after you've done it (although just as important!); I'm talking about organising your important information and records properly.
Do you waste a lot of time looking for files and documents, either on your computer or in your household bills boxfile or cabinet, and you seem to go round in circles until you find them stored in some ambiguous place?  Is your filing system slowing you down?  Re-organise it so you can quickly lay your hands on what you need.
8) Time Waits For No-one
It seems it's impossible to avoid waiting for someone or something to happen these days, but don't just sit there idly twiddling your thumbs.  What can you do whilst waiting to fill in the gap?  Write letters or cards, sort cheque book stubs, pay a bill online, or read notes that you need for work/business.  With the popularity of tablets/PDA/ and smart phones, it easier to get things done and stay connected wherever you are.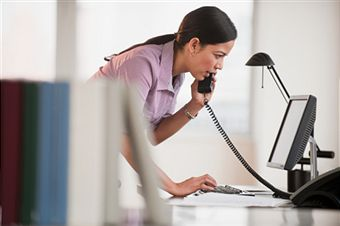 | | | |
| --- | --- | --- |
| |   | Now... review Your Time Management Plan! |
Each month or so, check over your time management plan to see if it is still working for you.  
Everyone will have their own way of filling it out in what works best for them, but the challenge is both finding what works for you, and maintaining it in the best way so you can consistently work better with your day.
What changes can you put in place to become more organised, to get more done, and maintain a better work/life balance too?


"Your Life Matters" is the Empowering Podcast & Online Well-being series from Mustard Seed Coaching!

Register today and you will also get access to "Your Life Matters", which includes -
the latest podcast episode offering the best in well-being coaching

self-help tools and tips

downloadable mp3 recordings

accompanying study guide workbooks

encouraging, motivational thoughts and quotes


discounts and vouchers off 1-2-1 sessions or courses

... and free stuff!

After submission, please check your email inbox!